Language сenter SMART was opened in March, 2016 with non-commercial partnership "Agency of Regional Development" and functions under license of the Ministry of Justice of Pridnestrovie (Transnistria) №0021945. The center is located in the capital of Transnistria – Tiraspol.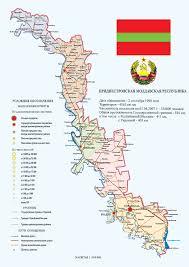 Reference
Pridnestrovian Moldavian Republic, or Pridnestrovie (Transnistria) is an unrecognized state on left and right banks of the Dniester river. According to its constitution, it is a sovereign, democratic, legal state, democracy being the foundation of state power. It shares borders with Moldova and Ukraine.
The population is about 0.5 million people and consists of Russians, Moldavians and Ukrainians in approximately equal proportions, with the language of international communication— Russian. The vast majority are Orthodox Christians. The official languages are: Russian, Moldavian and Ukrainian.
The center carries out its activities in two directions:
1. The study of foreign languages: English, German, French, Spanish, Romanian and Russian as foreign
2. Translation agency
The idea of opening of the language center SMART in Tiraspol belongs to a group of like-minded teachers who desired to provide better knowledge in the field of language study, to make learning fun and accessible. Based on long-term experience of leading universities of the world and the latest innovations of Internet technologies, the teachers of the Center chose the best methods of teaching, which help to create language environment in the classroom and develop all 5 aspects of a studied language:
Oral Speech
Writing
Reading
Grammar
Listening comprehension
Every aspect is very important for acquisition of a competent foreign language, therefore our lessons are based on a comprehensive learning and multiple repetitions by means of different exercises. This technique allows to plunge into the language environment from the very first lesson, because even all the tasks and comments to a teaching material are given in the studied language, which yields high results in language learning.
For those who want to learn Russian language in Tiraspol, Transnistria SMART offers an intensive course of Russian for foreign students, based on effective and modern study kits.
We offer:
• Individual approach to each student;
• Immersion into the linguistic environment (the language of international communication in Transnistria is Russian);
• Visa-free entry;
• Language study is closely bound with the cultural peculiarities and is expressed in desire to teach "situational" and "live" language through "vital" examples that allow to develop not only language skills, but also creativity and general outlook of students.
Strategic partners of SMART Center is the only one in Transnistria Tourist Information Centre located in Tiraspol, which offers a full package of services :
transfer from/to the Airport
accommodation (hotels, apartments, hostels, country guest houses);
sale of products of folk crafts of Transnistria;
interesting leisure activities (excursions) with the visit of the most interesting places in Transnistria.